Broadcast radio has been a passion of mine for as long as I can remember, maybe helped by not having a television at home when I was young.
While a student at Imperial College in London, I set about establishing a student radio station there, finally being part of the team that got an AM licence in 1978, and from there I slid into professional radio at BBC Radio London, when I decided not to finish my PhD, back in 1979.
Interleaved with working at BBC Radio London I had spells as a producer for the British Forces Broadcasting Service, BBC Radio 2 and BBC Radio Continuing Education (where I produced Radio 4 science series with Paul Heiney, Sue Cook and Graham Garden), as well as a couple of years running the BBC's Radio Exhibitions Unit - if you visited the BBC's stand at places like the Ideal Home Exhibition and the Motor Show in the mid-80's then it was probably me that organised it.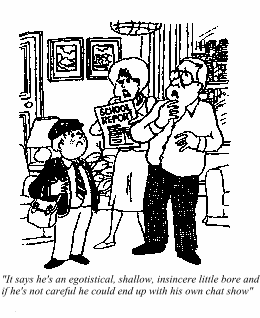 In 1988 I moved out of the BBC to LBC, first as a producer of the breakfast programme, AM, then Science and Environment Correspondent for LBC/IRN (when I also presented a weekly science programme on LBC Crown FM). When Mike Carlton came over from Australia to join the station I produced his Drivetime show and went on to be the editor of his Sony Gold Award winning breakfast show. In 1993 I became Programme Controller of LBC Newstalk until the license was, without explanation, not reawarded by the Radio Authority and the station closed in October 1994.
More recently I have been a part of the BBC English Region's management team, involved in BBC Local Radio, regional television in England and a growing network of local web sites.
This site is a pull together of some of the bits of output that I have kept on on tape, I hope you enjoy them.
As it doesn't fit anywhere else I have put this bonus audio here ... enjoy ...